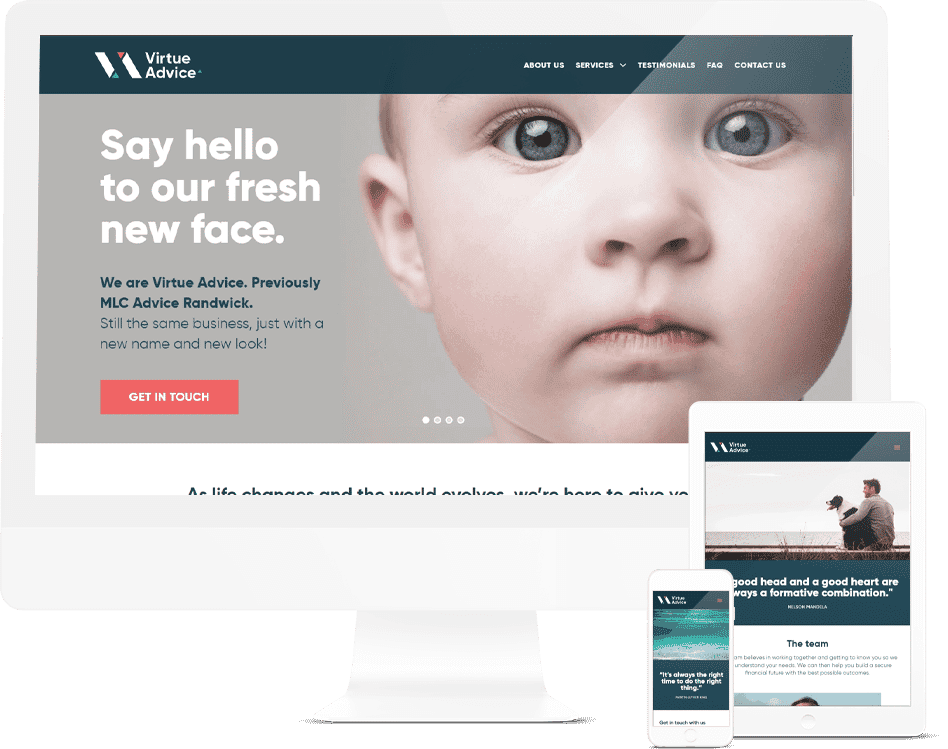 We know how crucial it is to find a web design solution that satisfies your business's needs and fits within your budget and timings. That's where our Small Business Web Design Package comes in.
Our Custom Designed Small Business Web Design Package will give your business the perfect foundation for online growth. Pixel Fish create incredible business websites and are the Small Business Website Design experts. Get your website designed by the small business website development experts!
Speak to the small business web development experts on 1300 631 099 to find out more about our website packages.
Small Business Web Design Package
 $4,950 inc GST
A professional website built to perform and drive growth, perfect for thriving small businesses that want to succeed.
Custom Designed 10 Page Professional WordPress Website
Fully Editable & Easy-to-update Pages
5 Main Pages & 5 Sub Pages
Add More Pages After Launch
Mobile Responsive Design
SEO Optimised & Search Engine Friendly
Website Sitemap & Redirects
Social Media Integrated
10 Professional Quality Stock Images
Optimised for Google PageSpeed and Web Vitals
Private Website Training Session
Monthly Hosting, Support & Maintenance Plans
Need a website with more pages prior to launch?
We simply charge $495/page inc GST.
Call us now to find out more on 1300 631 099
Why Choose Pixel Fish for your new Small Business Website?
With so much to consider when choosing a web design agency, here are some of the reasons our clients choose to work with us.
1. Solutions for businesses of all sizes
2. We personally plan for your success
As in business, a successful website really does starts with planning. Every website project we work on involves our directors personally planning your website with you. A key point of difference with Pixel Fish is that work hard to understand your business, your industry, your competitors and what is needed from your new website to succeed. During the website planning meeting, we work closely with you to plan your website's design, structure and content.
3. We have the experience to deliver
Drawing upon our many years of website design and web development experience, our skilled team will work closely with you to ensure you get the most effective website possible for your business. Our web design agency pride ourselves in our ability to help each and every one of our clients stand out from their competitors through a stunning, engaging website aimed at their ideal target market. Having helped over hundreds of businesses over the years we have the experience to deliver for your business.
4. We design stunning world-class websites
At Pixel Fish, we create world-class websites that provide the best possible experience for our clients. We understand how important it is to create a website that looks great, functions flawlessly, is user friendly and is easy to use. Every custom design website that leaves our studio has been carefully created with our clients' goals in mind and is engaging, visually stunning and easy to navigate.
5. We focus on SEO Optimisation & Speed
We understand how critical it is for every business that wants to have a website that is optimised for SEO (Search Engine Optimisation) and also lightning fast to load. To help our clients with their organic Google rankings, we work hard to ensure every website we build is optimised to the max for search engine marketing and also created with speed in mind. We take pride in the fact that all our websites are built using the latest technologies and best practices. Each website is carefully tested to ensure it works across multiple browsers and devices and pass key speed metrics.
6. Hosting & Support you can count on
Pixel Fish is committed to your ongoing long-term success. We offer professional ongoing website hosting, maintenance and support services that you can rely on from your website's launch and into the future as your business grows. You rest easy knowing that at any time, you can turn to our customer support team members for help with your website, whether that be assisting with tweaks to your current site, advice regarding the WordPress content management system or even training or future additions to your website as your business grows.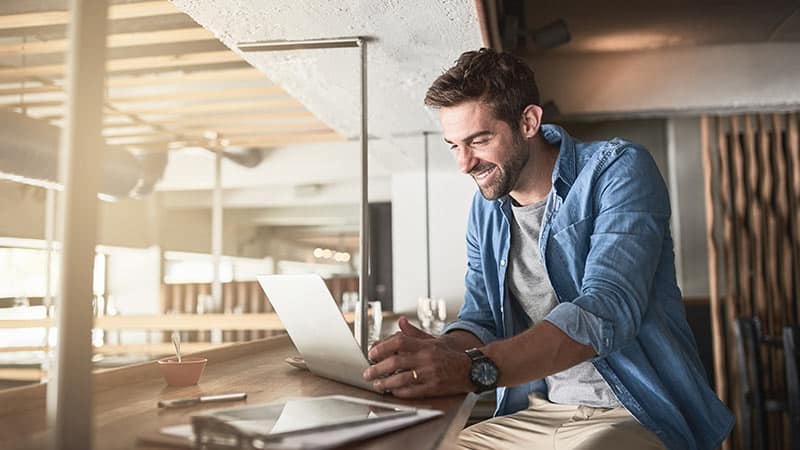 Week 1: Plan & Content
1. Let's chat about your website
Join us for an obligation-free meeting where we will get to know your business & website requirements and answer any questions you may have about our website design services, website design packages, design process, SEO optimisation and web hosting. We will then provide you with a website design and development proposal for your business.
2. Let's start your project
Once you are happy to proceed, an initial 50% is required to activate the project.
3. Let's plan your website
Join us on a video call or face-to-face meeting where we will work closely with you to plan your website's design, structure, web pages, messaging, user experience and navigation. We will also advise you on how to provide your website content.
4. You provide your final content
You then provide final approved content, including branding, imagery and website copy.
Week 2: Design & Build
1. We design & build your website
Once your final content has been provided, we will design & develop your website.
2. You review your website
Once we have completed your website build, we will provide you with a private link to preview your new website. 
Week 3: Revise & Approve
1. You provide us with your feedback
You will then review the website and provide us with detailed consolidated feedback. Please note: included in your website package is 1 x round of website changes and 1 x final round of minor text amends. This ensures the process is as smooth as possible from both ends and allows your site to go live sooner.
2. We will revise & perfect your website
We will revise your website based on your changes and provide you with the final revised website for approval.
3. Website Approval
The final 50% payment is required upon website approval before launch.
Week 4: Launch & Training
1. We will launch your website
Once approved, we will perform SEO and mobile responsive work, test it and then launch your website.
2. We will provide Website Training
After launch, we will provide you with a private website training session via Video Call or face-to-face. This will leave you feeling confident in editing your website.
3. We can provide ongoing Website Hosting, Maintenance and Support
Once your website is live, you have access to Pixel Fish website training, support & hosting. Click here to find out more about our Website Hosting, Support & Maintenance.
Brand Identity Design
Stand out with an expertly crafted logo showcasing your business in the best light. Our talented designers will ensure your brand creates an engaging connection on a professional and emotional level through exceptional logo design.
Social Media Campaign
Hit the ground running with a 2 month Social Media Campaign focussed on creating awareness of your business and marketing your services and points of difference to your target audience.
Email Marketing
Boost your business with Email Marketing. We can set up your e-marketing account, integrate it with your website, import your database and design your e-marketing templates to match your website and your branding.
Business Email Set Up
Organise and collaborate with a professional cloud-based business email solution. Pixel Fish can help your business get up and running quickly on either Google Workspace or Microsoft 365 with an email address.
Website Hosting & Support
Protect your new business website investment with a reliable and professionally supported ongoing Website Hosting, Maintenance & Support solution to help you grow your business.
Website Content Writing
Need help writing your content? We'll take care of that for you with our website content writing service, ensuring your website content is expertly written to convey your business's values and services to your clients.
SEO Keyword Research
Pixel Fish will work closely with you to ensure we have a solid understanding of your business, sector, services, customers and competitors and then discover the most valuable keywords for your website's SEO strategy.
Content Marketing Campaign
Create Awareness of your business online, improve your SEO and drive traffic back to your website with a 2 month Content Marketing Campaign aimed at accelerating your online growth.
Custom Website Design
We put love and care into every new website we expertly custom design to ensure every client has the very best possible online presence for their business aimed for their target audience.
Mobile Responsive Design
Our stylish, feature-rich & mobile-friendly websites will ensure you quickly and effectively engage with your target audience on all mobile devices, at any time.
SEO Search Engine Friendly
By working through a detailed list of Search Engine Optimisation best practices, we ensure every Pixel Fish website is optimised for search engines and built on Google's most loved search engine optimization website platform WordPress.
Social Media Integrated
Our websites allow visitors to share and follow your business via social media. We can also feed your Instagram feed onto your website to showcase your social presence.
Stock Images
We research and implement quality professional stock photos to complement the website design of your website so you don't need to worry about finding photos.
Add More Pages After Launch
As your business grows, it's easy to add new content or a web page after launch to expand your website to have as many pages as you wish in the future.
Private Training Session
Pixel Fish will personally train you on how to use your new website so you get the most out of your new online presence and have the confidence to edit your website.
Website Hosting & Support
All of our clients have the choice to be covered by PixelProtect; our fantastic business web hosting, support & maintenance plans. Our professional web hosting services ensure our clients have the very best solution in their marketing efforts.
We know how important it is to get your website up quickly. Pixel Fish makes it easy with our web design process, which ensures your website is up and running in 30 days.
Website Security & Backups
Pixel Fish performs ongoing website software upgrades (WordPress, Plugins & Theme updates) and backups to keep your website secure and up and running online, all the time. We also secure your website with an SSL Certificate.
WordPress Specialists
With over 15+ years working with websites, Pixel Fish are the WordPress experts. All of our websites no matter the complexity are built on the world's number one open-source website platform WordPress.
Extend & Grow
We can harness the power of WordPress to easily extend the functionality of your website to achieve your business goals. This can include anything from blogs & events to fully integrated ecommerce systems.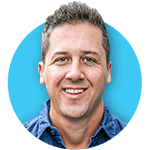 Get Started with a new Pixel Fish Website
We would love to hear about your upcoming website project
Kevin Fouché, Pixel Fish Director