Website Hosting, Support & Maintenance
Protect your investment with a managed website solution
Lightning Fast Website Hosting
We proudly offer Next Generation Google Cloud Platform Premium Tier Hosting, placing our clients at the cutting edge of hosted WordPress technology. The only solution for professional businesses wanting to experience the very best in hosting performance and reliability.
For smaller business, we also offer business-grade shared hosting, ideally suited to small brochure websites.
Website Phone & Email Support
Our client's love our reliable ongoing Support & Maintenance. They know they can email, call or even pop into our office for professional advice, support and assistance. 
Website Maintenance: WordPress, Theme & Plugin Updates
Up-to-date software is paramount to the security and performance of every WordPress site. We take care of the hassles for you with scheduled updates for WordPress, Plugins & Themes to ensure every website runs smoothly and securely.
Bulletproof Security
Our 360 degree approach to security practices include firewall protection, nightly backups, software updates and our commitment to resolve any issue that may arise in a timely manner.
WordPress / Theme / Plugin Updates
Premium Theme/Plugin Licences
Choose the Website Hosting and Support plan that suits your business
Our Essentials Plan is ideal for small businesses with lower website traffic and is an entry point for our business website hosting and support.
Our Professional & Ecommerce Plans delivers super-fast, secure and reliable website performance from our Google Cloud Platform infrastructure.
Hear from some of our happy clients
"When it comes to websites & security the team at Pixel Fish understand what it takes to design a professional, secure and well thought out website. Best of all they provide great training and support and are always there to answer questions, delivering on time and on budget. They combine their creative and technical skills to beautifully layout your content and present your business in the best possible way."
"One thing that makes Pixel Fish stand out is their ongoing help and support. Being a small business, we do not always have the time to tend to our website and having these guys as an extension of our team means our website is always well maintained and up to date. We have loved working with the Pixel Fish team and would have no hesitation recommending them to any prospective clients."
"Pixel Fish are excellent to deal with on all levels. They did an awesome job in redesigning our website and transitioning our online platform over to their hosting and support. They are always super responsive and easy to deal with and offer both quality and value for money. I can't recommend them highly enough."
Need a custom solution?
Do you need more ongoing website hosting and assistance than what is included in our plans? At Pixel Fish we can tailor plans to suit your businesses needs & requirements. Contact us today!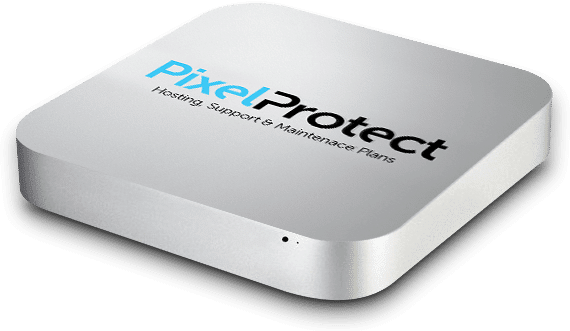 Google Cloud Platform Premium Tier
Our Professional and Ecommerce plans are powered by the highly reliable Google Cloud Platform's "Premium Tier" network. Interconnected over their 24 global data centres, it is designed for fast and secure website hosting.
Next Generation Infrastructure
The Google Cloud Platform allows us to employ the very best technology. The Next Generation Infrastructure ensures our system always has the latest framework versions installed and up to date.
Auto-Scaling Infrastructure
Auto-scaling essentially means that our infrastructure is ready to handle any sudden surges in traffic and load. Our flexible architecture ensures that as your website scales up, the power is always there.
CDN (Content Delivery Network)
Our clients can benefit from Google Cloud's 34 global data centres which position your site's content such as images, CSS and JavaScript closer to your visitors for faster load times.
DDoS Detection
The Google Cloud Platform features best in class DDoS attack detection. Our system will detect any DDoS attack directed at your website and alert us to it.
Nightly Backups
Our system automatically generates nightly backups which are stored for 30 days. These backups can be quickly accessed and used to rapidly restore any website back to previous versions.
Hack and Malware Removal
To help prevent hacks, our server software is always up to date and constantly monitors events network-wide. Any suspicious activity can be investigated and dealt with.
Uptime Monitoring
For peace of mind, our system checks the status of all websites every 2 minutes to ensure they are online.
Server Level Caching
We employ full page caching at the server-level to deliver your website content virtually instantaneously to your visitors. 
Enterprise Website Firewall
Our system has hardware firewalls, active and passive security, and other features to prevent access to your secure data. The bottom line is your website is monitored and secured 24/7.
Self-Healing Technology
Our system checks the status of your PHP service every minute. If your PHP has gone down, our platform will automatically attempt to start it back up.
SSL Certificate
As part of our service we include a free Let's Encrypt SSL certificate which enables HTTPS on your website for added security.
Ecommerce Suitable
Ecommerce websites can be quite demanding as they generate a much data, as well as un-cacheable requests. Ecommerce clients can rest easy knowing the auto-scaling infrastructure handles sudden surges in traffic and load.
PHP Workers
Our system provides 12 PHP workers per website which are used to execute the code on your WordPress site. These allow for multiple requests to execute simultaneously.
100% Private Resources
Every website we host is housed in its own isolated container meaning every resource is 100% private and is not shared between anyone.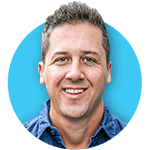 Get Started with a new Pixel Fish Website
We would love to hear about your upcoming website project
Kevin Fouché, Pixel Fish Director