Brand Identity Design
Stand out with an expertly crafted logo showcasing your business in the best light. Our talented designers will ensure your brand creates an engaging connection on a professional and emotional level through exceptional logo design.
Social Media Campaign
Hit the ground running with a 2 month Social Media Campaign focussed on creating awareness of your business and marketing your services and points of difference to your target audience.
Email Marketing
Boost your business with Email Marketing. We can set up your e-marketing account, integrate it with your website, import your database and design your e-marketing templates to match your website and your branding.
Business Email Set Up
Organise and collaborate with a professional cloud-based business email solution. Pixel Fish can help your business get up and running quickly on either Google Workspace or Microsoft 365 with an email address.
Website Hosting & Support
Protect your new business website investment with a reliable and professionally supported ongoing Website Hosting, Maintenance & Support solution to help you grow your business.
Website Content Writing
Need help writing your content? We'll take care of that for you with our website content writing service, ensuring your website content is expertly written to convey your business's values and services to your clients.
SEO Keyword Research
Pixel Fish will work closely with you to ensure we have a solid understanding of your business, sector, services, customers and competitors and then discover the most valuable keywords for your website's SEO strategy.
Content Marketing Campaign
Create Awareness of your business online, improve your SEO and drive traffic back to your website with a 2 month Content Marketing Campaign aimed at accelerating your online growth.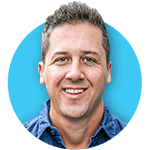 Get Started with a new Pixel Fish Website
We would love to hear about your upcoming website project
Kevin Fouché, Pixel Fish Director