What should I expect from the Website Planning Meeting?
The website planning meetings, which last for about 60-90 minutes, can be held either at our office or online via Google Meet.
During this Website Planning Meeting, our team will thoroughly plan out with you your new website and have you leaving feeling excited and with a clear plan of what is needed post-meeting to get your website moving forward.
View our website design process by clicking here.
What should I bring to the Website Planning Meeting?
Existing Website/hosting logins – If you have an existing website please bring these along.
Domain & DNS logins – If you have purchased and manage your domain and DNS elsewhere please bring these along.
Google Analytics logins – Bring along existing google analytics login details for us to connect the new site.
Social Media Logins – If you would like any social media linked, provide us with the login details.
Your logo –
Any logo files you have on file (PDF, AI, EPS, PNG, SVG preferred).
Any imagery or content – Bring along any content you already have ready so the Pixel Fish team can give you feedback/suggestions.
Step 1: Layout and Structure
Size – The website planning meeting will help you discover how much content you need to best show off your business.
Pages and sub pages – Our team will run through our recommendation for pages that would suit your business.
Layout – We will give you an idea of a suggested layout for your new site.
News or Blog – Talk about if a news or blog would be beneficial to help your business grow.
Gallery – Discuss if a gallery would be a powerful tool for your website to show off the work/service you provide.
Step 2: Website Look and Feel
In the website planning meeting we will discuss the colours, mood and type of imagery that you feel best matches your business. Or if you are unsure, our team will run you through our suggestions to what we think will bring your website to live.
Step 3: Website Content & Key Messages
Key Takeouts – We will discuss your businesses key takeouts in order of priorities so we can  work out the most effective homepage to capture your audience.
Call to Actions – We will plan how to highlight the best call to actions to draw in potential clients.
Contact Form Details – Each Pixel Fish website package includes a contact form with personalised fields of your choice.
Google Map – The option of having a google map will be offered if you would like people to find your business.
Step 4: Tech Stuff
Domain Name & Email – We will purchase/arrange the transfer of your domain and organise the setup of your email accounts.
Google Analytics – If google analytics is required, we will get the login details from you.
Social Media – We will discuss what social media integration you would like implemented.
File Sharing – Please share your files with our team via platforms such as OneDrive, Sharepoint, DropBox or Google Drive once your content is completed, you will have easy access to pass this information on to us.
E-Marketing –
If your business is interested in using E-marketing (i.e.
Campaign Monitor
or Mail Chimp), our team will collect the login details or set up an account for you.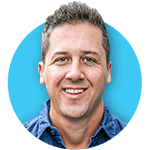 Get Started with a new Pixel Fish Website
We would love to hear about your upcoming website project
Kevin Fouché, Pixel Fish Director