Web Design Testimonials
Hear why our clients are raving fans
Pixel Fish designed and maintains NBCS's website. I have worked closely with them on numerous projects across this extensive platform. They are always professional, polite, positive, honest, transparent and willing to go the extra mile. Their response rate is fantastic and they produce work quickly. It has been a pleasure to work with them and I highly recommend them.
We appointed Pixel Fish at the early start up stage of our new business to develop our company websites. We had a clear picture of how we wanted our company to be portrayed in the marketplace and the guys at Pixel Fish executed our brief to a tee and brought our company website to life.
At all times they were very quick to respond to any questions or requests that we had and undertook our project with the utmost professionalism. We have been proud to showcase our new websites to the marketplace and would like to thank the guys at Pixel Fish for their hard work in delivering our project.
When it comes to websites & security the team at Pixel Fish understand what it takes to design a professional, secure and well thought out website. Best of all they provide great training and support and are always there to answer questions, delivering on time and on budget. They combine their creative and technical skills to beautifully layout your content and present your business in the best possible way. Stanfield IT initially contracted Pixel Fish in 2015 during which time our business changed the services we provided and took on a new direction. There was no second thought about working with the Pixel Fish team again to go through a refresh for our business website. 
I've worked with Pixel Fish across several projects and they are outstanding. Kevin and Mark are incredibly professional and deliver beautifully design and functional WordPress websites. Very friendly and approachable too!
These guys are the best. It was really daunting to start but we now have an incredibly professional looking website and it was super easy as they were there to guide us along the way. Call them now! Price – great. Ongoing support – fantastic.
Just spent time making changes to my site; changed widgets, featured posts, added a photo library and changed page directions – I love my site because I know how to use it. This is the real benefit of a Pixel Fish site. If you don't already have one – you should.
MWP Care has been providing aged care services to the community for over 54 years and has relied on our reputation and word of mouth for our client referrals during this time. Given the increasing sophistication of the aged and disability care sectors, having an effective and informative website is now a mandatory requirement for any provider.
Pixel Fish did a terrific job in designing and building MWP Care's website and have been extremely helpful in updating the site and advising us on how to optimise it's performance. Kevin and Mark are responsive and bring a positive and supportive problem-solving approach to our partnership.
We are delighted with Kevin and Mark's service and recommend them highly to any company or organisation needing a simple and effective website.
I am really pleased to endorse The Pixel Fish team who has created an outstanding website for my financial planning business. One of my key objectives was to create a Learning Centre with plenty of information on various topics for people looking for knowledge on a wide variety of issues. The look and functionality of the site are just what I was looking for and I expect their efforts will benefit both my clients and my business. The Pixel Fish team worked patiently and professionally to help bring my ideas to fruition. Thanks again to the team, very happy with the result.
We are so excited about our new website for the caravan park! The team at Pixel Fish have delivered a brilliant new website that showcases our park in the best possible light to potential customers. Well done guys!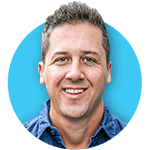 Get Started with a new Pixel Fish Website
We would love to hear about your upcoming website project
Kevin Fouché, Pixel Fish Director