What makes the perfect business website?
Pixel Fish Web Design Tips tips for online success
Stylish Design
It takes just 3 seconds to form an opinion about your business based on your website.
In a world where appearance is everything, make your first impression count with a visually engaging home page.
Did you know? Pixel Fish websites are renown for having beautiful, clean design and excellent functionality.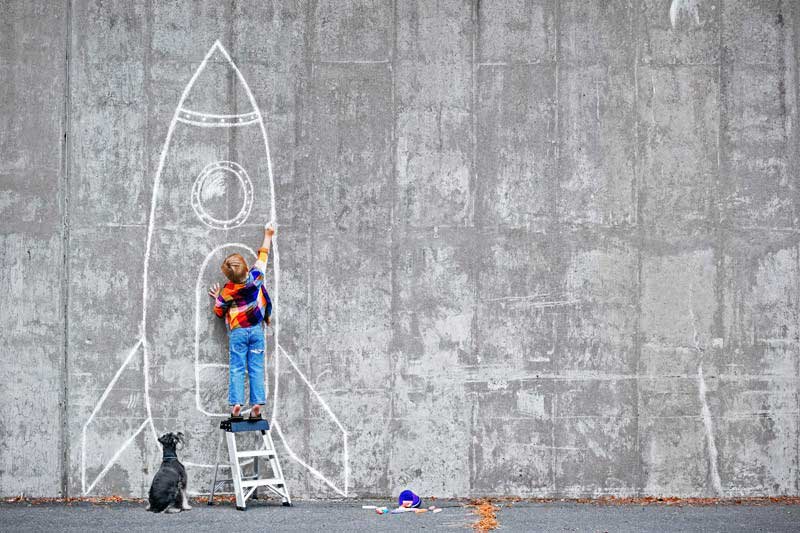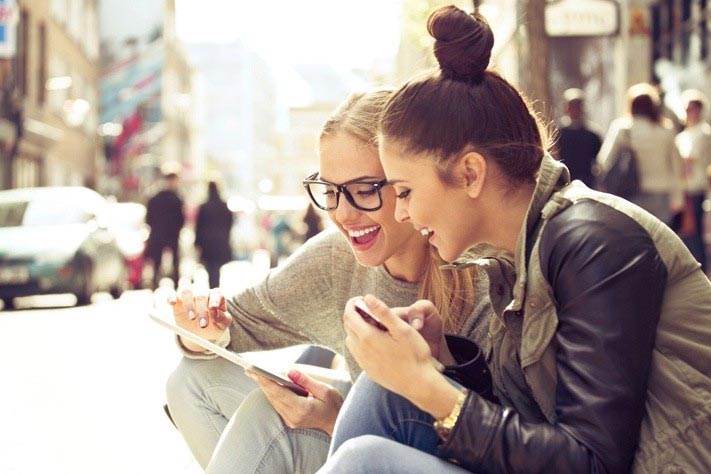 User Experience
Are your users experiencing a positive navigational journey?
It's important someone can easily navigate to all the pages and articles within your website in under three clicks via a simple-to-use menu that can be easily located at all times.
Google / SEO Friendly (Engine Optimization)
Is your website being found by Google when someone searches for a business like yours?
If not, you're missing out on your share of the marketplace. It's crucial to be found on Google with a website rich with keyword content and fully utilising SEO-friendly page titles, keywords and meta descriptions.
Did you know? Every Pixel Fish website is Search Engine Optimised so it has a great chance being found online. You can also edit and improve your SEO and track your website statistics.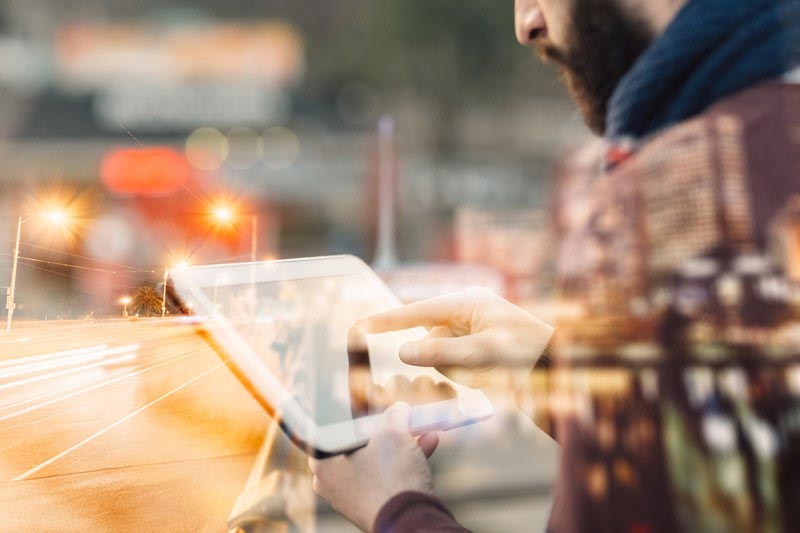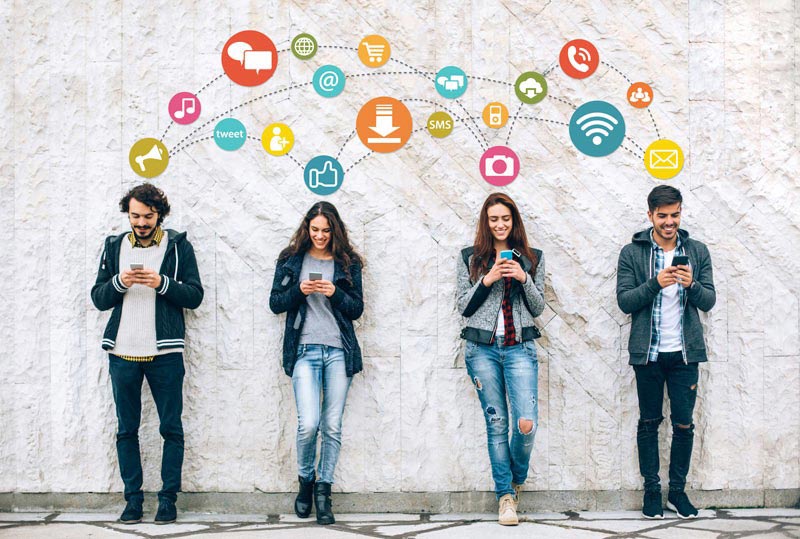 Social Media Integration
Does your business communicate with an existing network of clients via Social Media?
Perhaps you are not on Social Media, but your business should be! More importantly, users should easily be able to use 'share buttons on your website to share your business with their friends/contacts, helping keep you top of mind and assist you to expand your immediate network.
Did you know? Pixel Fish websites comes standard with Social Media Integration, allowing visitors to share and follow your business on social media sites such as FaceBook, Twitter and Instagram.
100% Mobile Responsive
More users are accessing the internet on Mobile devices than on desktop computers.
A website not only needs to be accessible on mobile devices, but it needs to be easy for the user to read and navigate with one finger. Give it a try! The future is here to stay, and these facts are hard to ignore.
Did you know? Pixel Fish Websites are 100% mobile friendly. Our responsive websites means your site is optimized for easy viewing on any device, anywhere, anytime.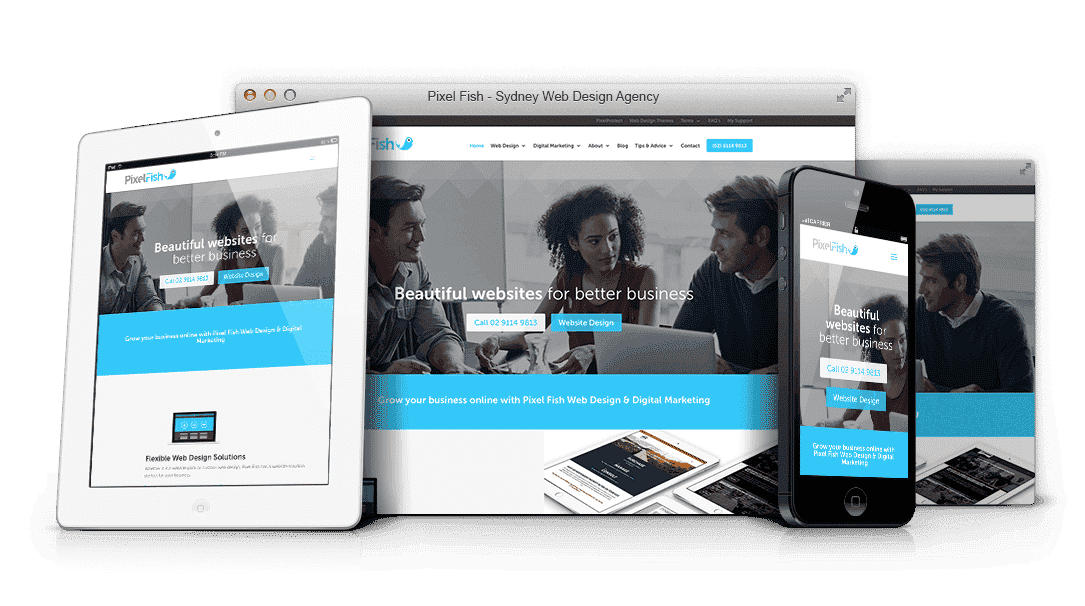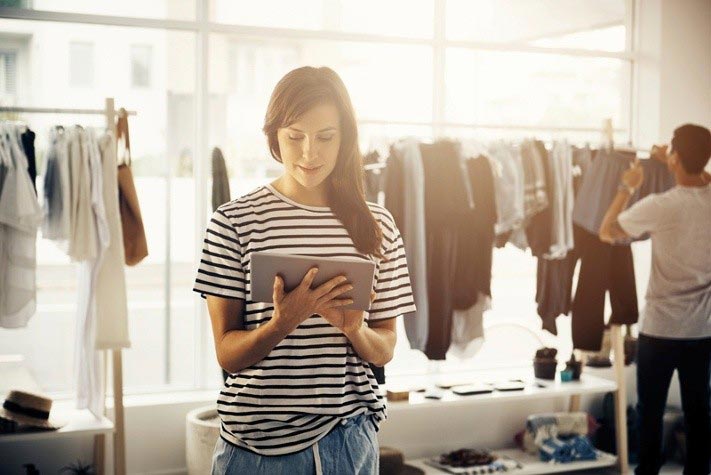 Easily Add & Edit Content
It is more important than ever to maintain up-to-date website for your business.
CMS systems such as WordPress allow businesses to easily add & edit content immediately online without needing to have or use the skills of a web designer.
Did you know? We will train and support your business so you get the most out of your website. You will have access to our videos, online manual and phone and email support.
Website Linking & Call to Actions
Have you ever thought about what happens once a user lands on your website?
Just remember you should be in control, and your website should guide your user through a clear flow of content, images and links, ultimately leading them to contact you from any page within your website.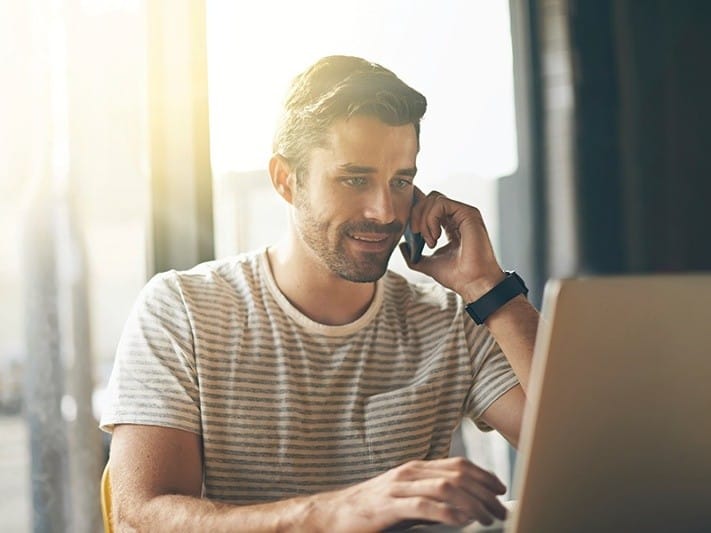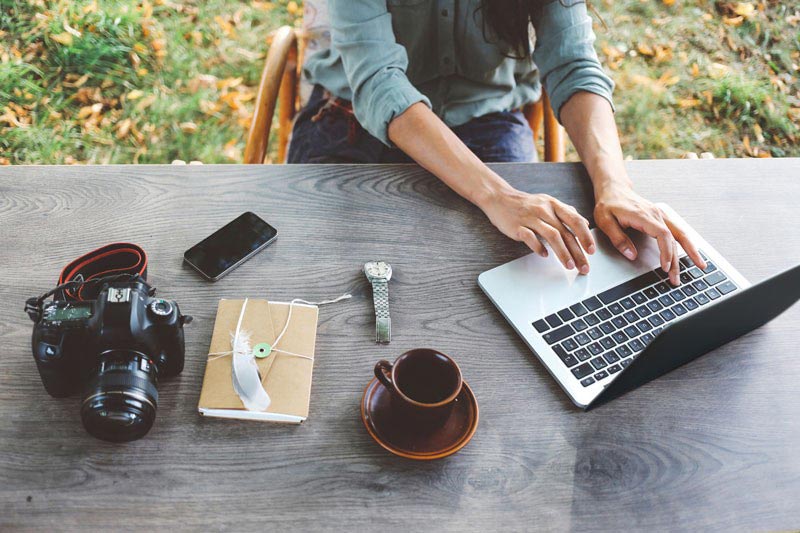 Regular News / Blogs Updates
Google rankings can improve if you regularly add new articles to your website.
Adding new & relevant content allows Google to search & archive your content for future search results.
Did you know? Every Pixel Fish website comes standard with the ability to have your own blog and news page so you can be sure your website is always fresh and up to date!

Emarketing Capture
Be proactive in communicating with new/existing clients via E-marketing regularly.
Every business should have an E-marketing database, and a website form is a fantastic way of collecting email addresses.
Did you know? Pixel Fish can help you create your E-Marketing to grow your business. Click here for more about Emarketing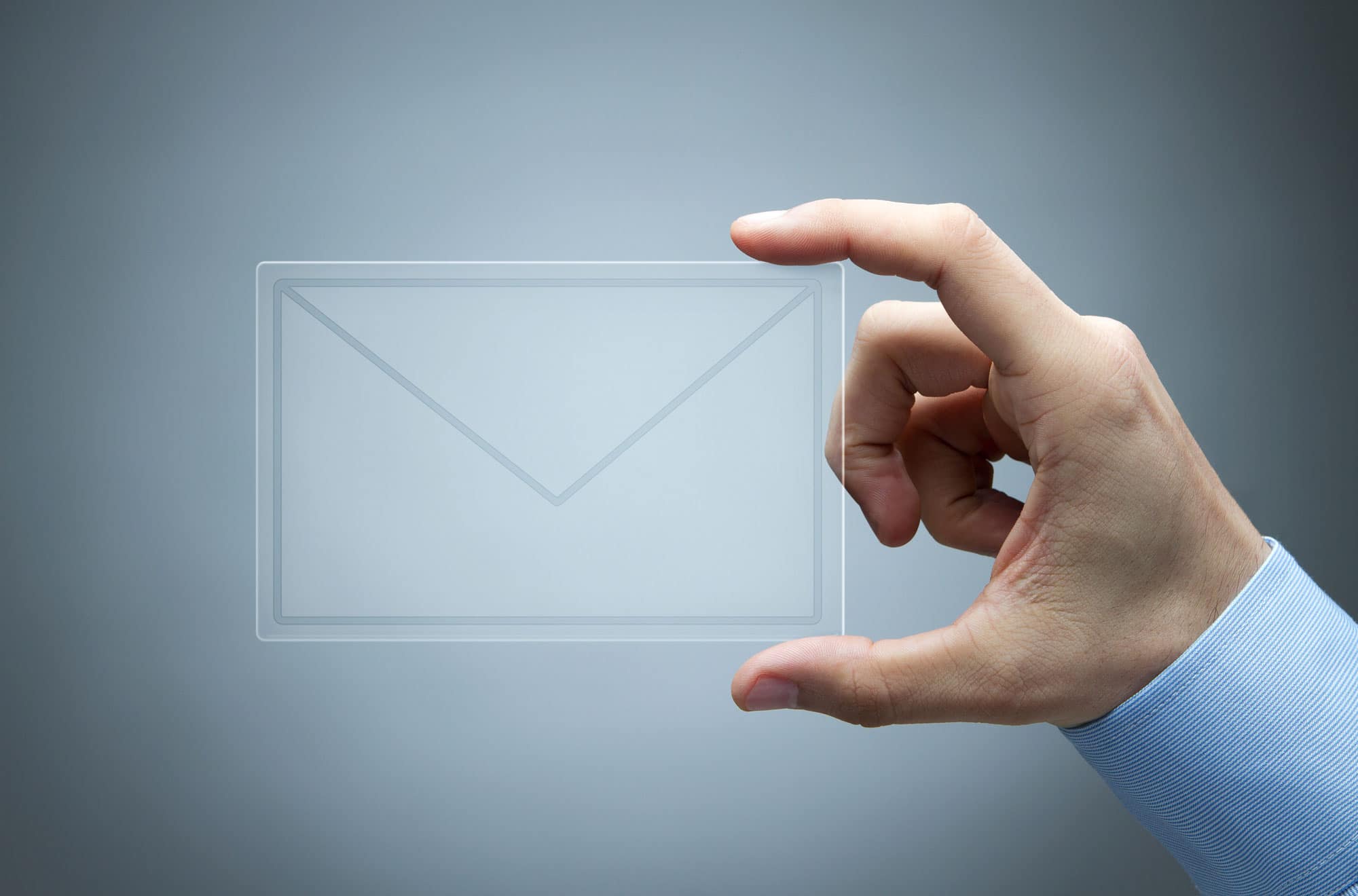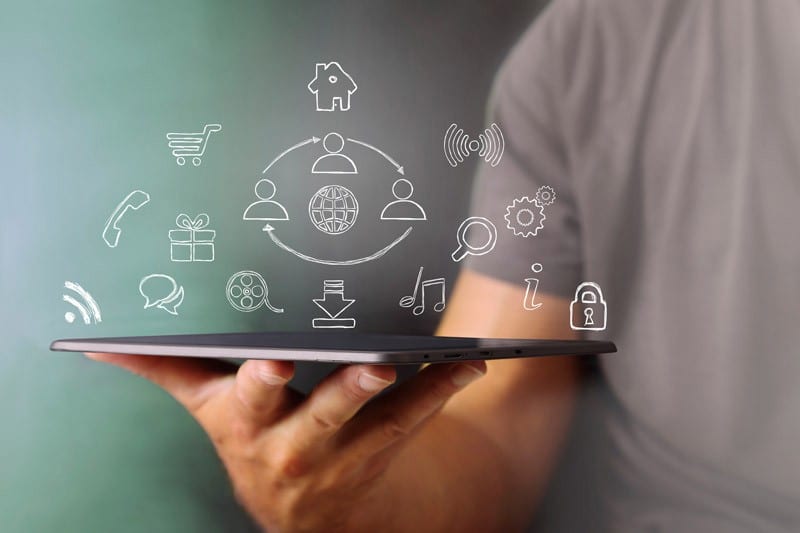 Google Website Analytics/Statistics
Do you know how many people are visiting your website?
The only way to track anything is to look at the results. By connecting your website to Google Analytics, you can analyse exactly how your website is performing, how many hits each page receives and what search terms people use to find your website. Powerful stuff!
Did you know? Pixelfish will help connect your Google Analytics account into the backend of your website for convenient monitoring.
High-Quality Photos
As they say, a picture tells a thousand words. Every website is judged on the quality of images.
Your website needs high-quality images to quickly and accurately portray your branding, personality and services.
Did you know? We include free high quality iStock images with every Pixel Fish website to ensure our clients have the perfect website to portray their business in the best possible light. How's that for the Perfect business website image solution!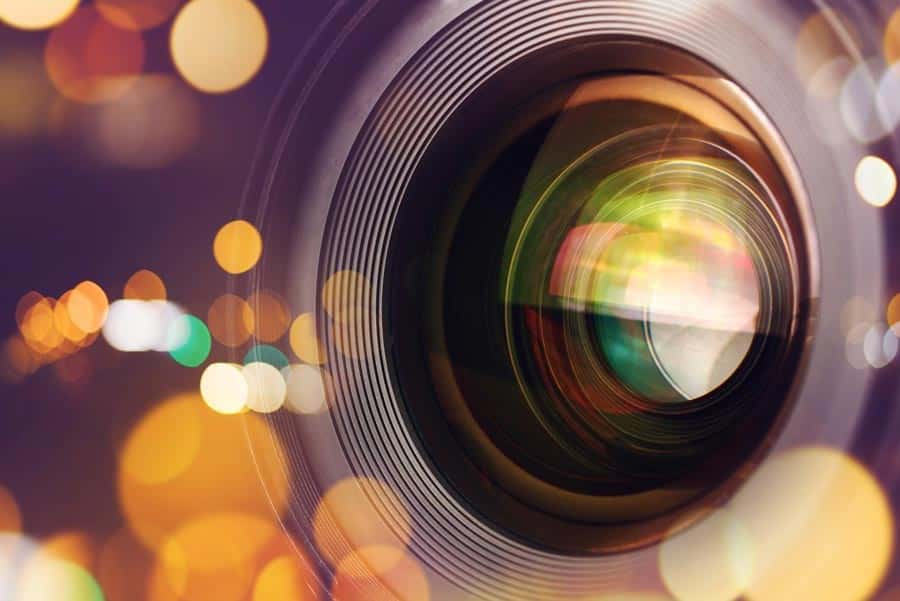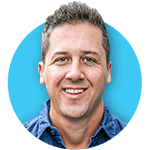 Get Started with a new Pixel Fish Website
We would love to hear about your upcoming website project
Kevin Fouché, Pixel Fish Director