eCommerce Web design
Creating the Online Store of your dreams has never been easier.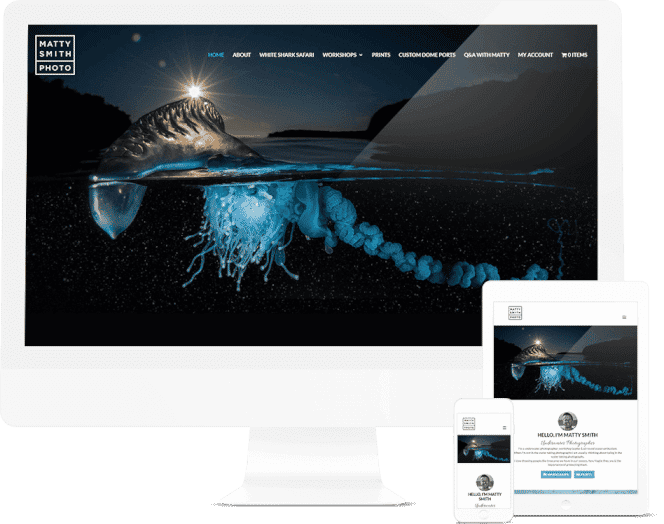 Pixel Fish are the Ecommerce Website Design Experts. 
Pixel Fish can help you achieve your Ecommerce dreams with a new e-commerce site aimed at helping generate sales!
Pixel Fish can help you achieve your Ecommerce dreams with a new e-commerce site aimed at helping generate sales! We offer stunning custom-designed Ecommerce Websites that are SEO Search Engine Friendly and feature Mobile Responsive Design. Our web designers will set up Payment integration, establish Social Media links, integrate EMarketing capabilities and set up Wholesaler Pricing, a Wishlist system, and a monthly Ecommerce Website Hosting Support Maintenance plan.
We understand the complex requirements of setting up an Ecommerce store and are ready to help you get started today with our ecommerce website development services.
Ecommerce Website Design
Custom-Designed Online Store WordPress Website
WooCommerce Site
Add More Pages & Products  After Launch
Mobile Responsive Design
SEO Search Engine Friendly
Social Media Integrated
Private Website Training Session
PayPal Setup & Integration
Emarketing Integration
Wholesaler Pricing & Wishlists
Monthly Hosting, Support & Maintenance Plans
Call us now to find out more on
1300 631 099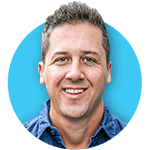 Get Started with a new Pixel Fish Website
We would love to hear about your upcoming website project
Kevin Fouché, Pixel Fish Director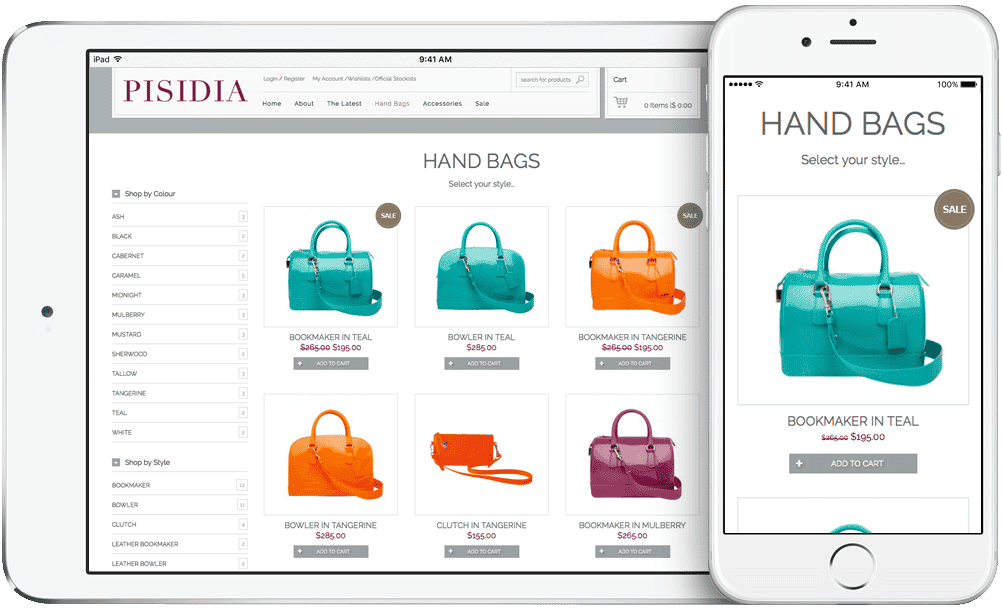 Don't get left behind. Join the Ecommerce revolution
Your customers will love you for embracing the new order and listening to the way customers prefer to shop. Move with the times with an Ecommerce store designed to look and navigate as well on mobile devices as on desktop computers.
Your entire Ecommerce store at your fingertips
Your new Ecommerce Website will feature a fluid and intuitive interface design; whether you're adding products, managing your store's inventory or processing a customer's order – selling online has never been easier!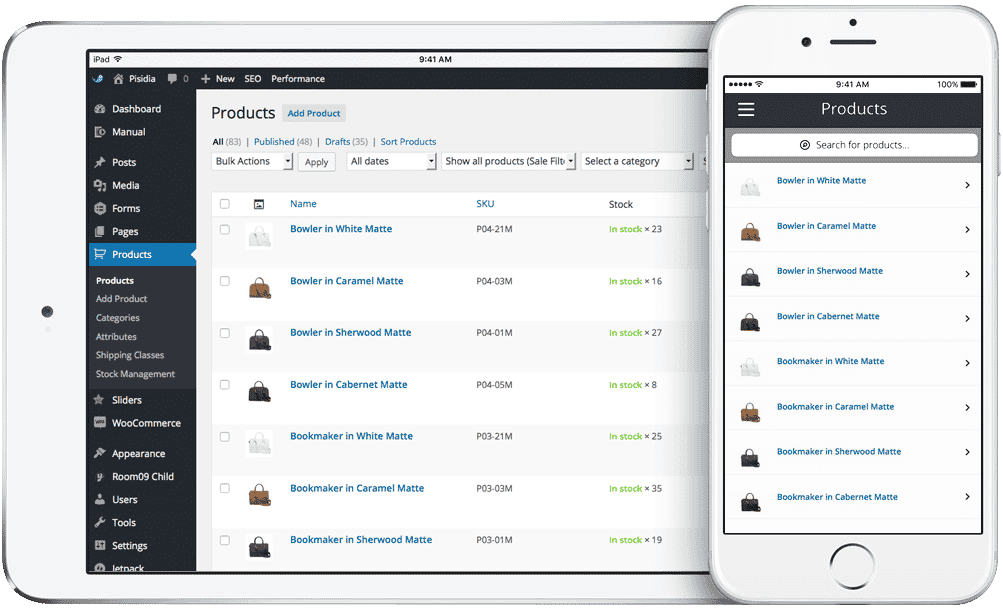 All your products in one place
Navigate through your entire ecommerce site product catalogue whilst on the go. Get a quick update on stock numbers or pull up product data on the fly when your out and about. Your new site will give you 100% visibility across your entire online sales.
Making Order Processing Easy
Scroll through orders on the user friendly interface and easily search them by customer name, from wherever you might need to be to fulfill that order. See the summary for an order with customer info, order status, products and payment/shipping details.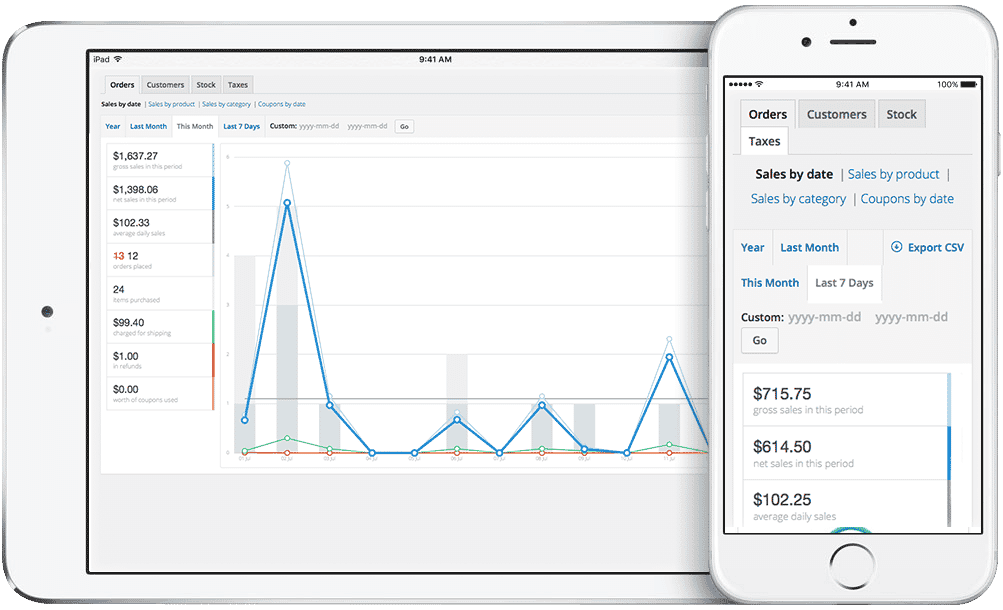 Sales reporting Simplified
Gone are the days of complex sales reporting. You can now instantly grab an insight into your ecommerce site products and orders, inventory management, track sales of your online shoppers and growth trends and analyse where your store is performing the best.
From selling a couple of products up to thousands, your Ecommerce website will be able to scale with you as your business grows. Your new ecommerce site will help you achieve your business goals!
Keep your finger on the pulse
Keep your finger on the pulse of your online shop. With an iPhone App, your shop catalog and performance reports are readily available on your mobile device. Quickly accessible and beautifully presented.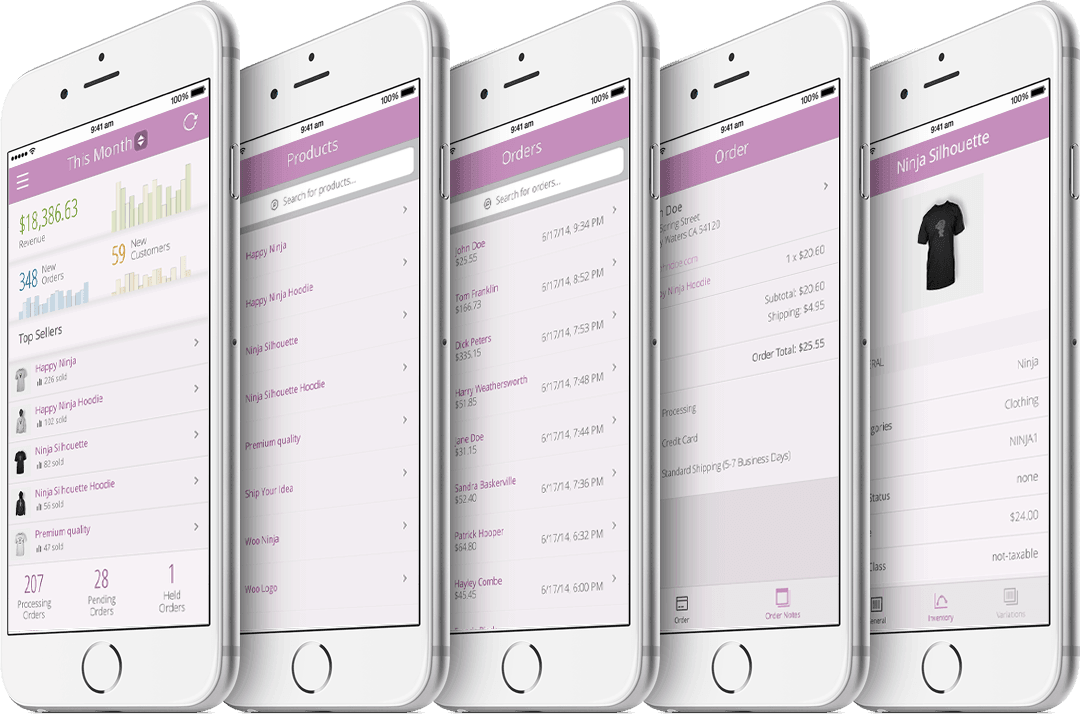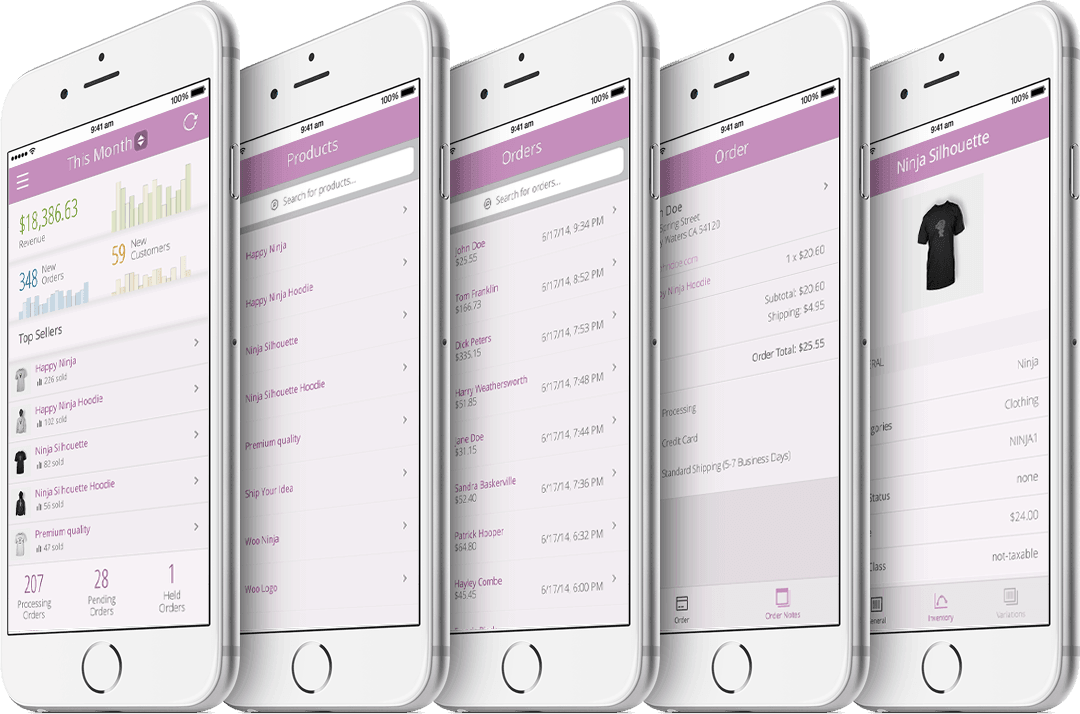 These Ecommerce stats don't lie
Customers believe they will get a better deal online

71%

71%

Customers believe shopping online saves time

73%

73%

Global Ecommerce sales are growing yearly

19%

19%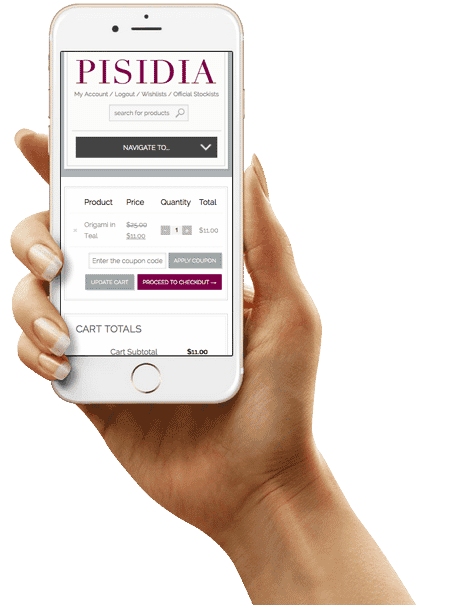 Get online with eCommerce Web design or get lost

Customers who have bought online using their mobile device in the last 6 months
Customers more likely to buy online if website was mobile friendly
Customers wouldn't recommend a business with a poorly designed mobile site
Customers prefer using an iPad to buy online than a desktop
Power up your Ecommerce website with these amazing extensions
Payment Gateway: Secure payment system
(Setup cost and Annual Licence to be quoted)
Payment Gateway
Take the hassle away for customers by processing credit card payments directly in the checkout of your ecommerce website without ever leaving your website. These third Party Apps integrate with all major banking institutions (such as NAB, ANZ, Westpac/St George & Commonwealth Bank) and Payment Gateways facilities (such as PayWay, PayPal, Stripe, Eway, SecurePay, Braintree & Stripe)
If your bank/gateway is not listed here, you can contact us to find out if integration is possible
Professional Ecommerce Website Extensions
(Setup and Monthly costs are quoted per project)
Product Bundles
Create and offer highly configurable product bundles, kits and assemblies that consist of simple and variable items – both physical and downloadable.
Perfect for: Stores that sell individual products that can also be sold together such as party kits

Brands
Create, assign and list brands for products, and allow customers to filter by brand.
Perfect for: Stores that carry popular brands with brand-loyal shoppers

Checkout Add-ons
Easily offer free or paid add-ons and services at checkout.
Perfect for: Stores that sell services such as gift wrapping & extras

Product Add-ons
Allow your customers to customize products by adding input boxes, dropdowns, file uploads or checkboxes.
Perfect for: Stores that sell products requiring customisation such as engraving & lettering

Chained Products
When a product is added to cart, the customer will also get the "chained" products automatically. These could be free (as a gift) or be deals such as "Buy One Get One" / "Buy 1 Get X" / "Buy X For $$"
Perfect for: Stores such as clothing companies looking to boost sales by offering other items to close the sale.

Force Sells
Link products together, so they will be added to the cart together. This can be useful for linking a service or required product to another product.
Perfect for: All stores that sell products that have extras that are required at checkout.

Pre Orders
Allow customers to order products before they are available.
Perfect for: Stores that sell products to customers in advance to them being available

Shipment Tracking
Add shipment tracking information to your orders and provide customers with an easy way to track their shipments and work out shipping costs.
Perfect for: Store looking to provide customers with peace of mind exactly where there packages are.

Points & Rewards
Reward your customers for purchases and other actions with points which can be redeemed for discounts.
Perfect for: Stores that have plenty or repeat customers such as clothing stores

Compare Products
Allow your potential customers to easily compare products within your store.
Perfect for: Stores that sell multiple/similar products that would benefit a customer to analyse the differences.

Payment Gateway based Fees
Add fees such as credit card surcharges to orders based on the chosen payment method
Perfect for: Stores that use the service of a payment gateway and tend to sell expensive products

Deposits
Enable customers to pay for products using a deposit or a payment plan.
Perfect for: Stores that have customers requesting payment plans for purchase

Donations
Allow customers to define the price of a product or donation.
Perfect for: Not for profits or stores collecting donations or asking customers to pay any price for a product or service.

Waiting list
Customers can register for email notifications when out-of-stock products become available.
Perfect for: Stores that sell non exclusive products that customers are awaiting or struggling to locate.

Google Product Listing
Allows you to easily configure data to be added to your Google Merchant Centre feed and displayed on Google Shopping.
Perfect for: Stores that want to take that next step and list their products on Google Shopping

Facebook Product Tab
Sell your products via your Facebook page (Requires SSL Certificate)
Perfect for: Stores that have an active online presence on social media.

Premium eCommerce Web design Extensions
(Setup and Monthly costs are quoted per project)
Accounting Integration
Integrate easily with Xero / Freshbooks / Quickbooks
Perfect for: Businesses who are already setup with cloud accounting and want to save time double-handling creating invoices.

Bookings
Sell your time or date based bookings! Perfect for those wanting to offer appointments, services or rentals.
Perfect for: Holiday resorts/rentals or date based appointments such as hairdressers or physiotherapists.

Event Tickets
Sell tickets to your customers from your website for upcoming events.
Perfect for: Stores that require an events capability to sell tickets.

Sensei Online Lessons
Create courses, write lessons, and add quizzes. Set lesson and course pre-requisites, allow user registration and even charge for your course content if you want.
Perfect for: Stores that sell online courses to new and existing customers/members.
Membership / Subscriptions / Groups
Create and manage products with recurring payments such as subscriptions / online memberships.
Perfect for: Stores that require paid access to parts of their or who want to sell memberships.

Photos
Sell photos in the blink of an eye and create products your customers can buy by simply dragging & dropping images!
Perfect for: Photographers / Artists who sell their work online.

Composite Products
Create complex, configurable product kits and let your customers build their own, personalized versions.
Perfect for: Allowing your customers to build and configure their own customisable products such as skateboards/surfboards.

Vendors
Turn your store into a multi-vendor marketplace (ie. Etsy or Creative Market).
Perfect for: Stores looking sell other vendors products and allow them access to list, sell and ship products for a commission.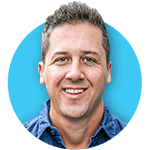 Get Started with a new Pixel Fish Website
We would love to hear about your upcoming website project
Kevin Fouché, Pixel Fish Director