It is fair to say that online business and e-commerce have been transformed over the past decade. With the rise of shopping on the Internet, both large and small businesses have had to adapt themselves to a new environment with breakneck speed.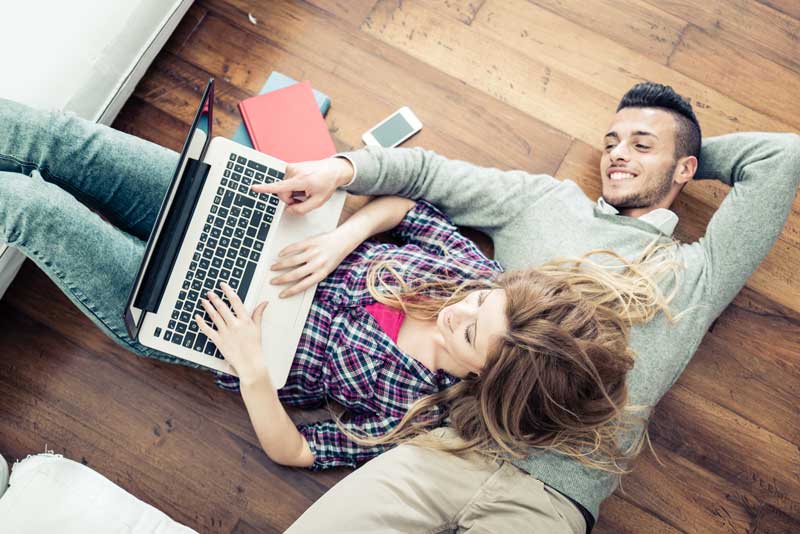 While great attention is paid to online shopping, one aspect that often falls to the wayside is the way the final product is packaged and sent to the consumer. Many brands ask themselves the question of does packaging design matter for online shopping? It is definitely an important question, and one worth exploring.
The short answer is, packaging design definitely matters for online shopping. The latter is meant to be an experience for the consumer, from start to finish and brands must create a positive experience in order to retain customer loyalty. Packaging design is the finished product the consumer receives, and caps off their experience with your brand.
Using innovative, and environmentally friendly packaging while still maintaining aesthetic beauty is a fresh way to connect with customers and express your brand. It also demonstrates to consumers that your brand pays attention to them and the little details, which is always appreciated and creates a positive buying experience.
Many small firms do not realize the importance of packaging design for their brand – or really, why they need a brand at all. Ultimately, a brand represents a reputation and inspires consumers. Firstly, there are basic tenets of branding which must be established: Who the target customer is and what your company's unique selling point is, and how these messages should be conveyed.
Once that is completed, that message needs to carry over into every part of your business – even down to the smallest things such as package design. If your business has a fun, playful side then the packaging should convey that as a way to reinforce your brand to consumers.
Gaynor Humphrey, commercial director for Best Years, a supplier of knitted toys to independent and high street retailers explains the need for branding well: "A strong brand boosts traffic to our website. And if our brand values chime with the values of retailers they are more inclined to buy from us. Our foot is halfway through the door before they have even met us!"
The message is clear: Branding is a surefire way to aid customers in understanding your voice within the industry, and is the starting point for their online shopping experience.
Once you know your brand, focusing on aspects of the business such as packaging is imperative to hone that in for consumers. An e-commerce packaging survey reports that "over half of consumers were more likely to make another purchase from an online retailer when orders included premium packaging. If in-store purchases include premium packaging, those consumers expect it to arrive with online purchases."
Moreover, packaging design is a key part of the experience for the consumer in online shopping because it is their first physical encounter with the product they have purchased. Within online shopping, there is a great degree of implicit trust within consumer and the online store that their product will be satisfactory.
Presentation is a key component of that satisfaction, and making sure that the product resembles what they have seen online. Furthermore, as one article states, packaging design is also a way to inspire brand loyalty in consumers: "Once a consumer makes a purchase, retailers have the opportunity to market their products further by creating the right packaging for shipments."
Using packaging as a method of advertising and/or creating some form of reusable form of packaging that allows for continued marketing is a fantastic, and quite frankly, easy way to advertise your brand and keep it fresh in consumer minds for future online shopping.
Furthermore, more proof is being discovered to reinforce this idea. As one article states, "in a recent survey from Dotcom Distribution they found that 52 percent of consumers are likely to make repeat purchases from an online merchant that delivers premium packaging. In that same study, Dotcom also found that nearly 4 in 10 consumers would share an image of a delivery via social media if it came in a unique package."
Ultimately, packaging design matters for online shopping because not only does it create a form of brand consistency, but it also contributes to the overall user experience. As one article states, "Packaging can signify quality: when it comes to expensive purchases…the packaging can influence our initial perception of the value of the purchase and therefore our overall impression of the product. Packaging can also send a range of other messages to the consumer: fun and creativity, environmental awareness, place of origin…it is still very much about standing out from the competition."
Packaging design definitely matters for online shopping, it ensures another method of standing out from the crowd and it is definitely needed in this crowded retail landscape. As online shopping continues to evolve, facets of the business that may seem small now will take on more significance as competition grows.
Speak to the Ecommerce Web Design experts at

Pixel Fish
Call us today on 02 9114 9813 or email info@pixelfish.com.au
---
{{cta('73b75623-848e-48e0-bde8-8712fc033108′)}}