Successful web design relies on productive communication between designer and client. One knows how to stand up beautiful website, while the other knows the brand and its audience better than anything else. That's why any web design project should be more than just a simple task and project hand off.
Instead, it should be a continuous communication process in which client and web designer exchange feedback on a regular basis. Of course, that process can only be successful if the communication is constructive and helpful on both sides.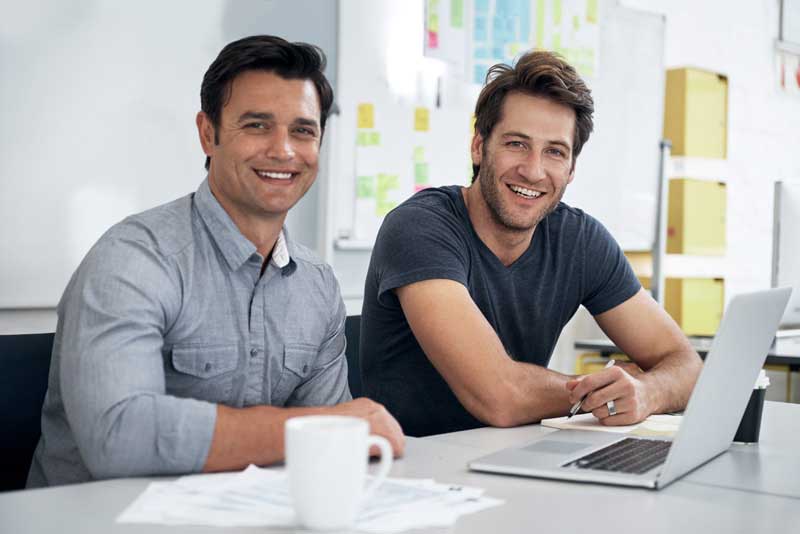 So how do you give Effective website design feedback to your Web Designer? To help in that endeavour, here are 5 keys to giving effective feedback to your Sydney web designer.
1) Start With A Clear Brief
Any project has to begin with clear instructions on what you expect. If you simply tell your web designer to 'build me a beautiful website', the result may be very different than what you expect.
Instead, make sure to clarify exactly what you want out of your website. Who do you want to reach, and what do you want your audience to get out of your digital presence? Is the goal e-commerce, lead generation, or simply brand awareness? The more clear the objective, the better the first draft of your website will be.
2) Ask Questions First
When you get that first version of your website, don't assume and criticise. Instead, ask questions first to better understand why your Sydney professional made the design choices they made. They may have had a good reason to put your navigation on the left rather than the top of each page, or to choose the hero image they did.
Asking questions first allows you to understand the process and legitimate reasons for each choice. That may shape your feedback, while keeping the communication productive and helping your web designer understand that you value their opinion.
3) Be Specific and Actionable
'I don't like that' is among the worst feedback you could give any creative professional, and that includes web designers. You may have very legitimate reasons for feeling that way, but your partner needs to understand just why you do to reliably improve it.
Instead of the general statement above, be specific in telling your web designer exactly what you don't like, and make suggestions on what might work better for you. The easier it is to take action and make the change, the more likely the new version will be to meet your needs.
4) Keep it Project-Focused
Whatever happens, don't get personal. Any feedback should remain focused on your website, not anything beyond that. Questioning your web designer's credibility or expertise is the most sure-fire way to turn the relationship sour, which means your website will suffer.
One way to ensure your feedback always stays focused on the project is to focus on I rather than You language. It's an old rhetorical trick: if you begin your feedback with an I (i.e. I think or I would like), it will automatically become more product focused and constructive.
5) Stay Positive
Finally, perhaps the most important part of feedback is to stay positive at all times. Trust in the process you used to select the web designer, which was likely based on their expertise and experience. Assume that they will be able to build you a beautiful website to your specifications.
Once you do that, you can give constructive feedback that moves to accomplish that goal rather than sour the relationship or frustrate your development partner. Your designer will appreciate positive feedback, though they might come to resent a negative version of the same statement.
A successful web design project relies on constant communication between the designer and the client. To ensure the website turns out as you imagined, constructive feedback is a must. To learn more about web design in Sydney and how you can get the website your business needs to accomplish its goals, contact us.
Speak to the Sydney Web Design experts at

Pixel Fish
Call us today on 02 9114 9813 or email info@pixelfish.com.au
---
{{cta('c91beefe-6bf2-4e88-90b7-91f666bf90a9')}}