Social media offers businesses all over the world the unique opportunity to speak directly with their clients and potential customers alike. So how do you determine which platform is best for your business when it comes to connecting with (and communicating to) those interested in your brand? How do you attract customers through social networking? How can you benefit from lead generation through your social media content? The main key to knowing which social media platform is right for your business's social media strategy is firstly knowing exactly who your target audience is. Let's explore Twitter Vs Facebook Vs Instagram Vs LinkedIn: Which is Right for You?
As you may know, Social media allows you to create a relationship between your customers and your brand. Social media allows your business to effectively target specific demographic groups so that they are able to see connections between their problems, needs or desires with your product or service.
Selecting the right social media platform for your business will depend on which demographic groups you wish to target.
The Demographic Decider
The audience demographics of each social media platform may help you determine which platform is right for your business.
Currently, Facebook's user base is nearly twice that of the second most popular social media platform, Instagram.
Facebook has over 2 billion users worldwide, with 47% of those users being over the age of 35.
Twitter, in comparison, have 271 million users worldwide, with 35% of those users being aged between 18 and 29.
Instagram has around 1 billion monthly active users, and of that number, a whopping 59% are between ages 18 and 29. Since Instagram is filled with young people, you can harness the power of emojis to market to this demographic more effectively.
LinkedIn currently has around 550 million users and has been around longer than Facebook or Twitter. LinkedIn, however, sits apart from the other social media platforms as it is a business-focused site.
You can follow the links below to look at detailed, specific demographics for each platform:
Twitter Vs Facebook Vs Instagram Vs LinkedIn
So who wins between twitter versus facebook? To select which social media platform – or platforms – are right for marketing your business, let's look at them one by one:
Facebook is the most popular social network among middle-aged adults.
Facebook is popular in both rural and urban areas.
Facebook is popular with those at every income level and those of every educational background.
Facebook users are more engaged than users of other social networks, with 70% of users logging on daily and 43% logging on more than once daily.
What do these statistics tell us? Pretty much everyone who uses the Internet as a communication tool is on Facebook regularly.
Facebook Pros and Cons:
Facebook allows brands to create their own business page and offers the tools to be creative, such as live video, offers and slideshows.
If a Facebook user goes ahead and decides to 'Like' your page, they become you 'Follower', and your posts will appear in their News Feed. Over time, if this user is not interested in your posts and does not 'Like' or 'Share' them, it is possible with the algorithms that Facebook runs that your posts will disappear from your Follower's News Feeds.
Facebook's Page Insights and Analytics will help you determine if your business page needs improvement or is on track.
Facebook Suitability: Facebook is ideally suited to small businesses, as it allows you to fine-tune your target audience. You can create big bang for small bucks if you use clever content and correct targeting. Many B2C companies find this the best platform for their needs.
How Facebook helps businesses grow
Facebook is an excellent platform for businesses looking to reach more customers and grow their brand. With its easy-to-use tools such as Page Insights, Analytics, and Ads Manager, you can tailor your campaigns to have the greatest impact on your desired market. You can target different demographics with specific advertisements or post content through your Facebook Page.
Instagram is like breathing for our younger generations. The photo-sharing site's instagram users are increasing daily. More than half of it's 200 million active users are between the ages of 18 and 29 – with most of these users visiting the site daily.
Instagram is mainly accessed via mobile and is more heavily used by affluent youth.
Instagram users tend to be well-informed and open to engaging with brands.
Analytics: Instagram's Insights tool allows you to measure your posts performance, engagement rate and audience growth. With these insights, you can gain an understanding of who is viewing your content and how they are engaging with it. This data will help inform decisions around what type of content works.
Instagram Pros and Cons:
Instagram is all about photo and video content and is a great way to build a brand community.
Getting the content right and using hashtags (so that users can find your posts) are both keys here.
Instagram is designed for customer engagement and visual appeal.
Increased visibility – By using hashtags, it's easy to get your content seen by the right people.
Improved engagement – Instagram encourages quick comments and reactions from users which can help build relationships with customers.
Instagram Suitability: Instagram is great for clothing brands, restaurants, gyms and make-up brands. Hairdressers also do very well on Instagram. If your products and services are image-based, Instagram is a must. Small Business owners that typically benefit from Instagram are those that have an established brand and are targeting a younger audience.
Twitter has become a conduit for news, particularly with users between 18 and 29.
Twitter provides a way for users to follow real-time news feeds and charges advertisers to promote targeted messages.
Twitter's users are generally younger, with 95 million in 2014 stating they were aged between 18 and 29; (compared to 54 million users stating their age as being between 30 and 59 and another 44 million users stating their age as 50 and above).
Twitter is far more likely to be used by people living in urban areas and is much less popular with those in rural areas.
Twitter is more popular among the affluent and the highly educated.
Popular with celebrities, politicians, journalists and news outlets, it is also well-liked by businesses in the tech sector.
Twitter Pros and Cons:
Twitter allows you to 'Tweet' messages of a few sentences in a public way. The content is short and to the point. While good for promoting an event or positioning yourself as a thought leader, any message with substance will struggle here.
Twitter is great for answering customer concerns in real-time (but only if you can be available to respond in real-time).
Twitter Suitability: Businesses that want to reach journalists would benefit from Twitter.
What are the different Content Types typically on Twitter?
The primary content type on Twitter tends to be short-form text, ranging from witty commentary to snappy one-liners. Images and videos are also widely used, as well as GIFs for adding humor. However, it's important to note that the character limit of 280 characters means that more in-depth posts may not be suitable for Twitter. That said, good brevity can go a long way on this platform. Additionally, links to external content (such as blog posts and media articles) are commonly shared on the platform.
In conclusion, Twitter is best suited for businesses that want to reach journalists or engage with customers in real-time.
You can create a company page, run LinkedIn Polls and participate in relevant groups.
LinkedIn can be used to position your business as an 'expert' on a topic by sharing your business knowledge and helping others find solutions to their problems using LinkedIn Answers.
Sharing content regularly – as with all social media sites – is the key to your ability to reach and convert using LinkedIn.
LinkedIn is a great way to target your sales prospects. Using LinkedIn's tools, you can fine-tune to reach your ideal audience.
As a Linkedin user you can grab your follower's attention with insightful updates and even share a blog post as part of your marketing efforts.
LinkedIn Pros and Cons:
LinkedIn is a business-focused site – depending on your requirements, which can be both a pro and a con.
LinkedIn is great for networking opportunities. However, due to its solely business emphasis, it isn't as 'social' as other social media platforms.
LinkedIn Suitability: B2B companies would particularly benefit from using LinkedIn.
How Can your LinkedIn Profile help your business?
Your LinkedIn profile should be seen as an extension of your business. By uploading your logo, creating a description, and adding information about yourself or the company you work for, you can create a profile that will effectively represent your business. You can also use it to share blog posts or other content related to your business to other linked in users.
Consider Content
Quality content is another factor that will heavily influence which social media platforms your business focuses its marketing efforts on. Make sure you properly monitor how your content performs so you can refine your marketing content.
Certain types of content can perform extremely well on some social media platforms yet will tank on others. Twitter is primarily text-based, and in saying that, the platform is known for posts that are short, sharp, concise and to the point. Conversely, Instagram is an image-based social media platform, and the graphical content shared is generally made up of original photographs and videos, as well as created and curated graphics.
As you consider the type of content you are prepared to invest the time in curating and contemplating which type of content will best allow promoting your business, you may find that the list of social media platforms under consideration for your business' focus narrows.
Keeping Up With Content: Twitter Vs Facebook Vs Instagram Vs LinkedIn
Twitter – what and when to post
Although Twitter increased the number of characters allowed in a tweet from 140 to 280 in November 2017, their post length is still quite limiting. Businesses that use Twitter generally tweet content about sales promotions, competitions, data insights, new product releases or funny thoughts on current industry happenings.
Twitter allows for more humourous and casual content than other platforms, such as LinkedIn – so keep your posts snappy and direct. Twitter's newsfeed is one of the few social media feeds that is still shown in chronological order, so by tweeting several times a day you give your followers more chances to engage with your business on this platform. Twitter users that do this find success.
Facebook – what and when to post
When you post on Facebook, keep in mind that casual, conversational posts provide businesses with far greater success than sales-driven updates.
Consider letting your audience know about upcoming events, new products, sales and promotions or providing useful information.
Try to share different types of content and track what your audience best responds to.
Businesses that post too often, more than once a day, or too little, once per week, often see a drop in customer engagement rates. Ideally, your business should aim to post once daily; however, you must consider how much quality content you have on offer if you achieve this.
Post relevant, useful information that allows your followers to draw closer to your business.
Instagram – what and when to post
As previously mentioned, Instagram is the most image-based of all the social media platforms. Instagram offers different posting formats – short-lived stories and permanent posts.
Instagram is affiliated with Facebook, so paid advertisements that are to appear on your business Instagram account can be created directly within Facebook. You may choose to post short videos, images or photos as a way to tell your story or to run promotions.
For ecommerce brands, Instagram offers the ability to tag products from your business' product feed on Facebook so your followers can shop your Instagram Stories.
Success on Instagram comes down to high-quality posts posted with consistency. Posting multiple times daily on Instagram is fine, so long as you have relevant content and something to offer your audience.
Play around and find what works best for your business – it really will depend on how visual an industry your business works within. For example, where an accountancy firm may find creating Instagram content a struggle, a kitchen renovation company that decides to showcase their 'before and after photographs in their Instagram posts and stories will have an easier time sourcing original, engaging content.
LinkedIn – what and when to post
LinkedIn is a business platform used by professionals in a networking capacity. These professionals follow your business for relevant insights, information and updates.
Your employees should be encouraged to follow your business and help share your content with their networks.
Companies that post at least once weekly will increase their posts' engagement. Be sure to post helpful content that provides an informative resource for your followers.
As a business owner, deciding which social media platform you will dedicate your time to is important.
Unlike any other form of media, social media gives you the power to engage directly with your customers to create a personal relationship. Therefore, you must get it right.
Why not have a look at what platforms your competitors are using and analyse their use of these platforms from the perspective of a potential customer? See what feels right and fits with your company may not be the same as what fits your competitors; after all, your products or services may be similar, but you may be targeting a very different audience.
So would you choose insta vs FB in your social media marketing strategy? Has your business worked out the difference between instagram and twitter?
Remember, there is no one-size-fits-all golden rule. At the end of the day, people are unique creatures, each connecting with different types of social media posts. Some of the most successful Social Media Campaigns have been very much created on 'gut feel'. So go out there, try various posts, and see which platforms and post types work best for you.
**This post was originally published in July, 2019 and has been completely revamped and updated for accuracy and relevance.
Further Considerations regarding your social media marketing strategy
The future role of Social media marketing
Social media marketing is constantly evolving, and so too are the platforms and techniques being used. Marketers need to be aware of emerging trends in order to stay ahead of the competition. Some of the most recent developments include:
• The rise of Augmented Reality (AR) and Virtual Reality (VR): With these technologies, marketers can create more immersive experiences that engage audiences on a deeper level.
• Live streaming: This is an effective way to connect with potential customers in real time and build relationships.
• Personalization: Marketers are now able to customize theiicro-influencers, who have managed to build loyal followings
The projected growth of business Facebook Users
• Micro-influencers: With the rise of social media, small businesses have been able to harness the power of marketing for different customer segments. This ensures that customers receive relevant content tailored to their interests and needs.
• Artificial Intelligence (AI): AI is being used by marketers to automate tasks and increase efficiency. Marketers are leveraging AI-driven technologies to better understand customer behaviour and create personalised experiences for their customers.
• Voice search: With advancements in voice recognition technology, users now have the ability to ask questions via voice commands. This enables marketers to develop more targeted content that can be easily found by customers through voice searches.
Projected Impact of Social Media Platforms on business professionals
Social media platforms are becoming increasingly popular, with more and more people using them to interact with their friends, family and colleagues. This has created opportunities for businesses to engage with their customers in real-time, build relationships and increase brand awareness. With the right strategies in place, businesses can use social media as an effective tool for enhancing customer experience and driving sales.
The emergence of digital technology has had a profound impact on the way businesses interact with their customers, as well as how they market themselves. By leveraging these new technologies, marketers can create targeted content that better meets the needs of their customers, enabling them to stand out.
Next, you may want to check out our other blogs on Small Business Social Media Best Practice, The Future of Social Media For Small Business or our blog on Social Media Mistakes to Avoid.
The team at Pixel fish can help you with all your website needs, including integrating your business' social media accounts. Why not chat to us about all your website marketing goals? Go ahead and click here to contact us today.
Is using a combination of several Social Channels for your digital marketing best for growing your business's audience?
Using multiple social media channels for your digital marketing can be an effective way to grow your business's audience. Multiple business pages across various channels allow you to reach different demographics and build customer trust across platforms. By creating content tailored specifically to each platform, you can ensure that the right people see it and engage with them more effectively. This can help you gain valuable insights and assist in your lead generation.
Can you use the same social media content across your channels?
Although it is possible to reuse the same content across multiple social platforms to save time, it's not recommended. Different channels have different audiences with different interests and preferences. If you want to make the most of your digital marketing efforts, you should create custom content for each one in order to maximize engagement and reach new potential customers.
Rise of Tik Tok for business
TikTok is becoming increasingly popular for businesses. Its innovative features and engaging content make it a great way to reach a new audience and engage them with fun and creative videos. Creating quality content that resonates with users can increase brand awareness and build relationships with potential customers.  Additionally, hashtags and analytics can also be used to track the success of your campaigns. With TikTok's growing popularity, it is important to stay on top of trends in order to create content that resonates with users.
Benefits us Pinterest for Business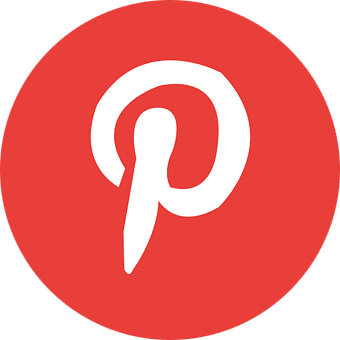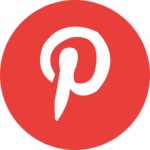 Pinterest is a great platform for businesses to showcase products and services. Content on Pinterest can be tailored to target specific audiences, giving it an edge over competitors. Additionally, with its visual focus, businesses can make their content more aesthetically pleasing to attract potential customers. Furthermore, analytics are also available to track the performance of campaigns; this is beneficial as businesses can adjust their content based on customer feedback. In conclusion, both TikTok and Pinterest offer great opportunities for businesses to reach out to potential customers. But each platform has its own unique benefits, which should be taken into account when choosing the right one for your business.
Let Sydney's leading Web Design Agency take your business to the next level with a Pixel Fish Small Business Website.
Check out some of our latest Website Design projects.
Further Information
How to Convert Social Media Followers Into Paying Website Customers
Why Displaying Social Media Reviews On Your Website Is Great For Business
Facebook Reviews vs LinkedIn Reviews vs Google My Business Reviews