When you consider potential problems with your website design elements, the first place to look is your landing page. Landing pages play an extremely important role for your website and sales funnel.
Whether your goal is to make sales, get people to sign up for your newsletter or request a free sample, your landing page determines whether you acquire a new lead or customer or lose that person, possible forever. Many companies unwittingly drive away potential customers due to problems with this page.
1. Your landing page doesn't deliver what you promised.
This occurs when you convince people to click on your link by using compelling but deceptive copy. For example, if you promise or imply that people will receive free information when they visit your site but find out that they must purchase your book to get the information, they'll be disappointed. Make your copy as compelling as possible so people want to visit your page, but always be honest.
2. Your landing page is too cluttered.
The purpose of a landing page is to get the visitor to take one basic action. This is usually to provide you with their email address or other information. In some cases it might be to visit a sales page. If you give people too many distractions, they won't focus on the desired action. Make sure that you don't have elements such as images, videos or ads on this page. Nor should you confuse people with multiple calls to action. Give them one task to complete and minimise anything that might take their attention from this.
3. The call to action button doesn't stand out.
This is a very common error that will definitely limit your results. First of all, the higher on the page your call to action is, the more people will notice it. Many visitors skim rather than read pages word for word. Such visitors are likely to miss anything that's below the fold. Aside from this, making your CTA stand out clearly will enhance its effectiveness. Using a compelling icon, colours that stand out and bold text help with this. Finally, make sure you don't have other elements on the page that visitors are likely to mistake for your CTA.
4. Your landing page doesn't address a key problem or issue.
Some landing pages focus too much on the company or product and not enough on the consumer. You have to put yourself in the shoes of your potential customers. What do they need help with? Why should they be interested in your offer? Your landing page must clearly convey that there's a concrete benefit for people to respond to your offer. Remember that people aren't really interested in you or your business. They want to know how you can help them.
5. Your page doesn't load fast enough.
Many people aren't sufficiently patient to wait around for your page to load. Keep in mind that when people click on a link to your landing page, they may not know anything about you. They have no investment or loyalty to you at this point. If they have to wait 10 seconds or more for your page to load, they may abandon your site. Ideally, your page should load in three or four seconds. Everything after this will reduce your conversions. Remember that Google also counts page loading time as a ranking factor, so this also affects your SEO.
These are some of the mistakes that will reduce the effectiveness of your landing page. This is a page where you only have a brief chance to make a strong impression. Remember the purpose of your landing page and make sure that you aren't doing anything to deter people from taking the action you want them to take.
For web design and content marketing solutions to help you attract more customers, please contact us.
Read More
Maintaining Your WordPress Site: What You Need to Know
Why You Need To Optimise Your Website Design and How to do it
Website 404 Page Options: What to Do With Yours
Increase E-Commerce Conversions by Using Google Analytics
How to Create a Landing Page for Your Small Business: A Comprehensive Guide
In the digital age, a robust online presence is not just a nice to have but a necessity for any venture seeking growth and success. It can be daunting for startups and small businesses looking to make their mark.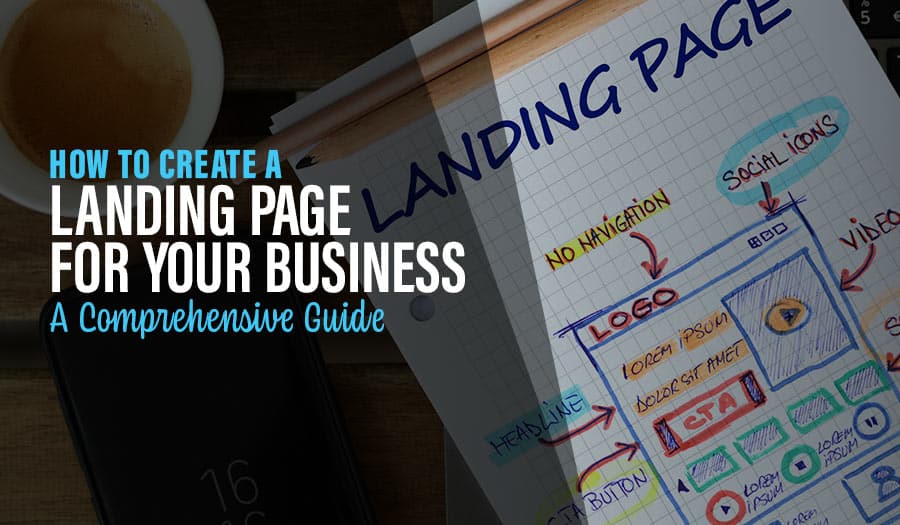 The digital marketing landscape, dynamic and ever-changing, has transformed significantly over the past decade. While several strategies, tactics, and tools have emerged, one potent weapon often overlooked by small businesses is the landing page. Let's explore How to Create a Landing Page for Your Small Business.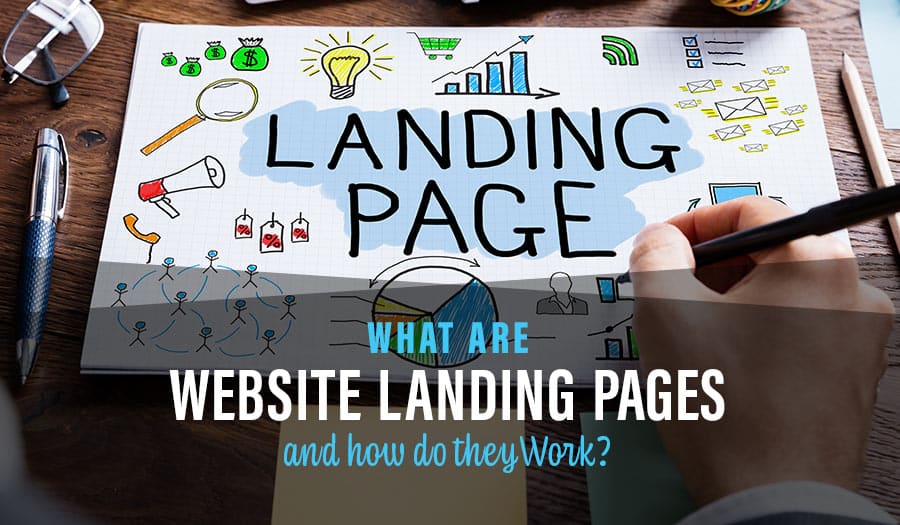 With more focus every year on digital lead generation, exactly what are landing Pages? And more how do Landing Pages Work for my business?