Website Training Videos
Pixel Fish clients are provided with a wide collection of training videos to help you get the most out of your new website. Each video takes you through detailed instruction on how to edit and create new sections of your site.
Step 1:
Log in to your website and select the MANUAL tab in the Dashboard menu.
Step 2:
This in the hub for all your training videos. To watch one, simple select the video you would like to watch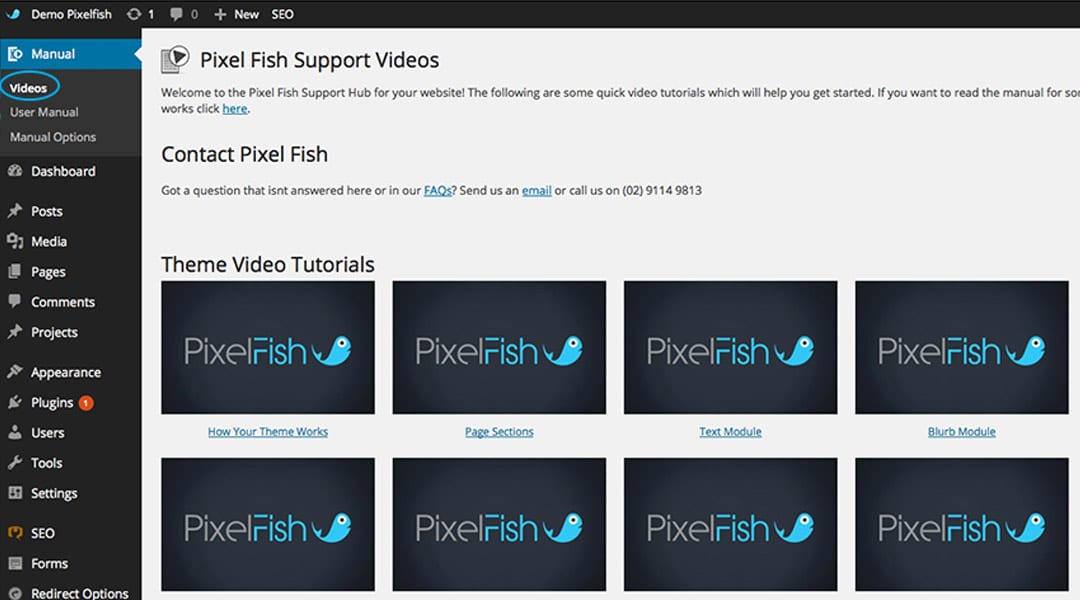 Summary of Training Videos